PHOTO: Lance Stephenson's not super-happy with being subbed out
More postseason coverage: Playoff schedule, results | Court Vision Monday
Lance Stephenson got a little out of control in the third quarter vs. Atlanta in Game 2. With the Pacers desperate to try and create separation and avoid going down 0-2, Frank Vogel subbed Stephenson out.
Lance... didn't take that well.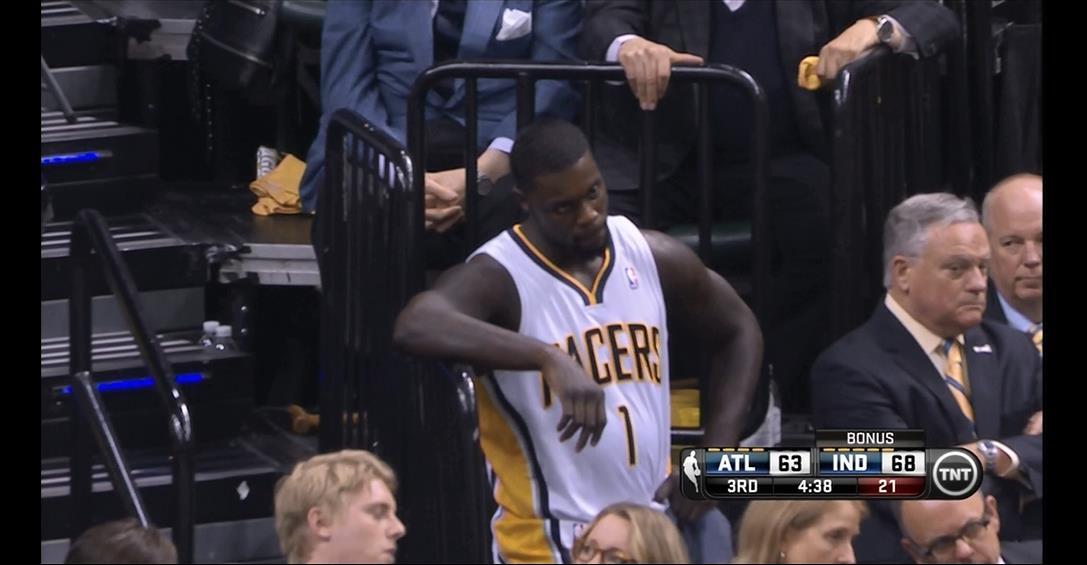 That's a happy face. Stephenson had seven points, three rebounds, and five assists when he was subbed and a plus-three.