Paul Pierce: Nets were 'a soft team' in Game 2 loss to Raptors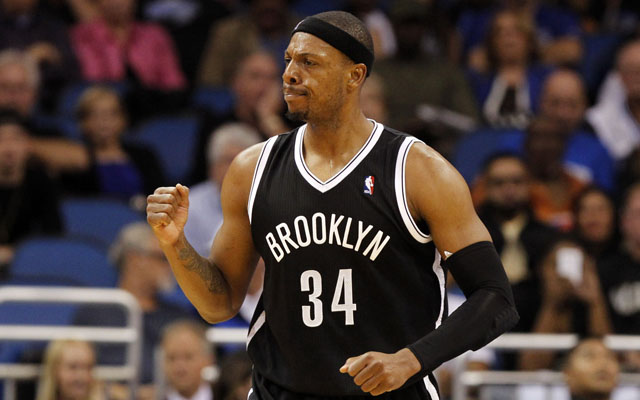 More postseason coverage: Playoff schedule, results | Court Vision
The Nets missed an opportunity to go up 2-0 on the Raptors, so Paul Pierce is saying his team was soft. Wow, OK.
"We were a soft team tonight," Pierce said, via the New York Post.

"[That's] frustrating, especially when you have an opportunity [to win]. That is where the game is won — in the trenches. We can't give up [19] offensive rebounds, especially. That is tough to overcome."
Despite what Pierce described, the Nets had a tremendous opportunity to win the game, starting with a great look from 3 that he missed with 24 seconds left.
But like Pierce said, the Raptors did crank their physicality and intensity, really putting their work in on the glass as well as the defensive end. The Raptors scored 36 points on the Nets in the fourth quarter, overcoming deficits to even the series up.
With his old Boston buddy Kevin Garnett alongside, Pierce obviously is used to a certain toughness in the postseason for his team. But the Nets apparently didn't bring that in Game 2. Still, mission accomplished in stealing home court advantage and taking a 1-1 series back to Brooklyn. Soft or not, that's pretty important.