Golden State Warriors are thinking about a name change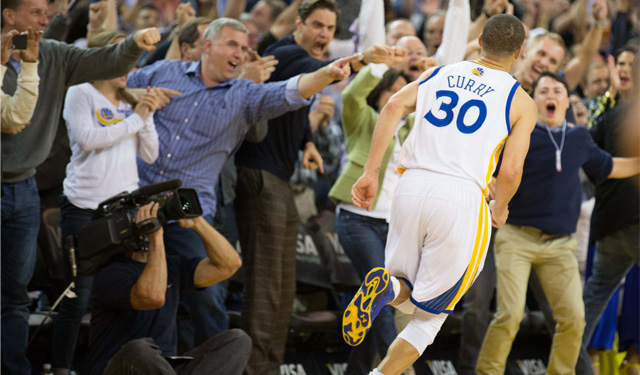 The Golden State Warriors have been an institution in the NBA for quite some time. But for about a decade a long time ago, they were the San Francisco Warriors.
And with the team planning to move across the bay back into the San Francisco area, the franchise is also thinking about returning to its old name as well. Via ESPN.com:
The franchise will keep the Warriors moniker they've used since they were founded in Philadelphia in 1946 but could readopt the name for which they were known when they played in San Francisco from 1962-71 — the San Francisco Warriors.

"We're very curious what our fans think of that," Warriors president and CEO Rick Welts told ESPN.com. "I couldn't imagine making that decision in the very near future, but we definitely want to see what our fans prefer."
The backbone of the Warriors is in the nickname, but they've been Golden State since 1972, which has quite a history. The team has been playing in Oakland for that time, so with moving back to San Francisco, if there was a time to switch back, this would be it.
The move across the bay hasn't been a completely popular one, with some feeling like the team is completely relocating. So going all in with the San Francisco name could just increase those feelings.