Raptors' Kyle Lowry drew a self-portrait and it was an airball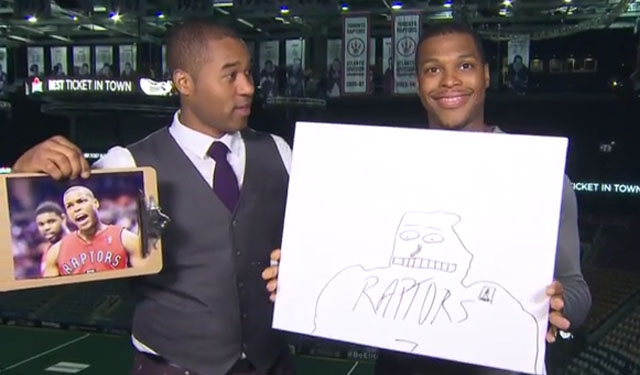 More Playoffs: Schedule | Threat Matrix | Previews: East | West | Picks
Toronto Raptors' point guard Kyle Lowry is really good at a lot of things. He should have been an All-Star this season and he helped lead his team to 48 wins in the regular season and the 3-seed in the East. He's helped turn them back around after falling on hard times after they lost Chris Bosh to the Miami Heat. Put him on the court and he'll be one of the toughest competitors, regardless of who is playing.
But ask him to draw a picture of himself and you're going to get much different results. You'll be lucky if he draws iron on an attempt like that because he's certainly not going to draw a picture of himself. He did it on a video of "Cabbie Presents" on TSN, via Sporting News:
It looks like a rejected character from Futurama.