Former Grizzlies' owner Michael Heisley passes away at 77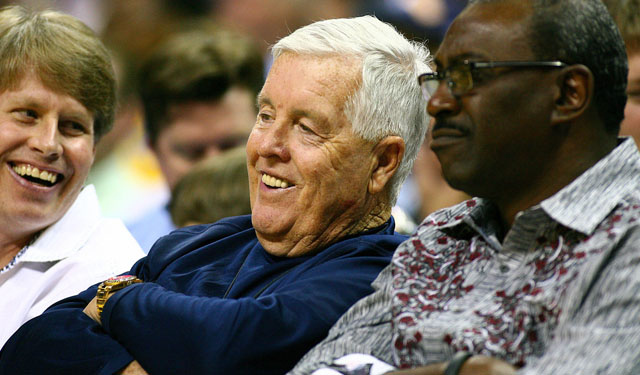 More postseason coverage: Playoff schedule, results | Latest news, notes
Former Memphis Grizzlies' majority owner Michael Heisley has passed away at the age of 77. He owned the team from 12 years and was responsible for moving the team from Vancouver, British Columbia to Memphis, Tennessee in 2001. Heisley suffered a stroke back in February of 2013.
Extremely sad to say that former Griz owner Mike Heisley passed away this afternoon. Heisley suffered a stroke Feb 2013. CA story coming...

— Ronald Tillery (@CAGrizBeat) April 27, 2014
The news was confirmed and announced by NBA Commissioner Adam Silver at the beginning of a press conference in Memphis Saturday evening.
Heisley purchased the team in 2000 when the Grizzlies were still in Vancouver as one of two Canadian franchises in the NBA. He was expected to keep the team in Vancouver after purchasing the team from Bill Laurie, but moved them in time for the start of the 2001-02 season. Under his ownership, the Grizzlies made five postseasons, including the first postseason in franchise history in 2004.
He attempted to sell the team in 2006 but the deal fell apart. Heisley later sold the team in 2012 to an ownership group headed up by Michael Pera.