NBA commissioner says league will move 'quickly' on Donald Sterling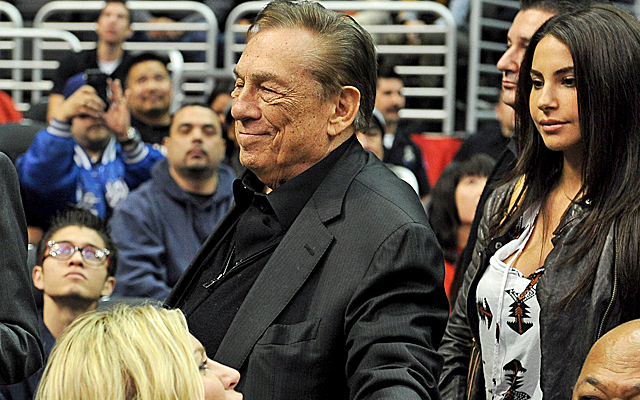 More postseason coverage: Playoff schedule, results | Latest news, notes
MEMPHIS, Tenn. -- NBA Commissioner Adam Silver spoke for the first time here Saturday about racist comments allegedly made by Los Angeles Clippers owner Donald Sterling and insisted his league "will move extraordinarily quickly" while investigating a story that broke late Friday and has for 24 hours overshadowed the NBA Playoffs.
"We plan to have this wrapped-up in the next few days," said Silver, who was previously scheduled to be at FedExForum for Saturday night's Game 4 of this Western Conference Playoffs series between the Memphis Grizzlies and Oklahoma City Thunder.
The first-year commissioner acknowledged that the NBA has "broad powers" and didn't deny that a suspension or more is possible. In the meantime, Silver said, Sterling, 80, has agreed to skip Sunday's Game 4 between the Clippers and Warriors in Oakland. Silver added that he plans to know whether the recording, posted by TMZ.com, is authentic before the Clippers and Warriors return to Staples Center in Los Angeles on Tuesday.
"All members of the NBA family should be awarded due process, which is why I'm not yet prepared to issue any potential sanctions against Donald Sterling," Silver said. "We will move extraordinarily quickly. We plan to have this wrapped up in the next few days."
Many NBA stars, including LeBron James and Kobe Bryant, were less guarded than Silver -- with James, the reigning Most Valuable Player, going so far as to say that there's "no room for Donald Sterling in our league." That was a common opinion among players after a man, identified as Sterling by TMZ.com, was heard on tape telling his girlfriend that she shouldn't bring black people to Clippers games or associate with black people in public. The Clippers issued a statement Saturday denying that the words heard properly reflect Sterling's views.