Doc Rivers says he 'passed' on speaking with Donald Sterling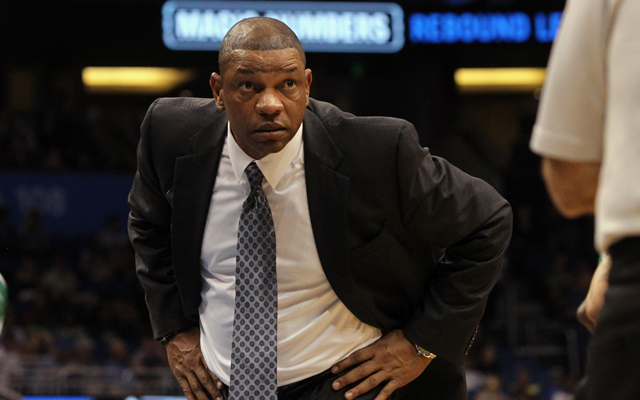 More on Sterling: KJ meets with Silver | Latest Sterling news
Doc Rivers told reporters on Monday that he declined an opportunity to speak with Donald Sterling about the alleged racial remarks made by the Clippers owner.
The league is conducting an investigation and will reveal its findings and make a statement on Tuesday, but Rivers already has his mind made up.
"I believe he said those things," Rivers said.
Following their Game 4 loss to the Warriors in which the team played with a heavy amount of distraction, including their own silent protest of the situation, Rivers canceled practice for Monday, saying it was a "non-basketball" decision.
"I just felt like they needed to breathe," he said.
The league will make an announcement Tuesday as to what its investigation uncovered, and could announce the consequences associated with it.
"This is a very important decision. I think it's a very strong message and I believe it will be," Rivers said. "I think this is going to be handled the right way. I have a lot of faith in Adam and the league."
Rivers has indicated over the past few days that his future with the Clippers may be up in the air, but didn't want to engage that conversation.
"I don't want to answer that question," he said. "I don't know. This just happened."