Spurs-Mavericks Game 4 Preview: Mission critical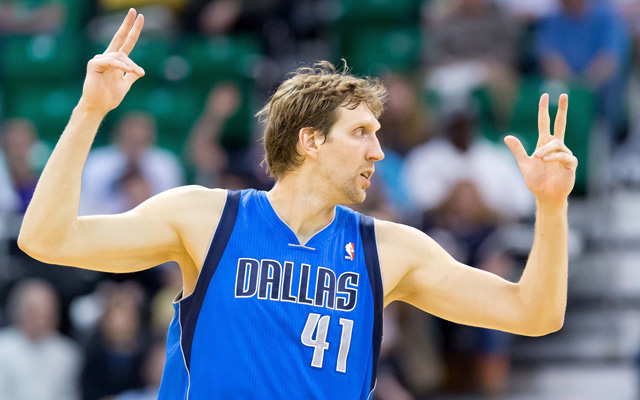 More postseason coverage: Playoff schedule, results | Latest news, notes
Previewing Game 4 of the Spurs-Mavericks first-round series.
1. Where We Are: Vince Carter unleashed a moment of Vinsanity in Game 3, rescuing the Mavericks from a Manu Ginobili dagger with 1.7 seconds left to hand Dallas a 2-1 series lead.
But here's a little secret about the first three games of this series: The Mavs have played better in all three. They had a lead in the fourth quarter of Game 1, but Dirk Nowitzki couldn't hit anything and the Spurs came back. Game 2 was a beatdown and while Game 3 was up in the air and needed late game heroics, the Mavs still had control of it mostly throughout.
The Spurs are the team least likely to panic down 2-1 in a series, but it's pretty obvious that they're having issues with the Mavs. Monta Ellis is creating too much space and the Mavs are running confident, efficient offense. The Spurs aren't in serious trouble as of yet, but with Game 4 to come in Dallas tonight, they could be soon.
2. The Big Number: 19. That's the total number of 3s the Spurs have hit in the series. For reference, they averaged 8.5 makes a game in the regular season. They're not creating open looks, and they aren't making the few that they are. They've hit just 19-55 from deep so far in the series, with Danny Green, Marco Belinelli and Kawhi Leonard all not shooting particularly well. The Spurs need the outside shot to fall, especially against the Mavs who aren't an elite defensive team by any means.
3. Key Adjustment: The Spurs have to slow down Monta Ellis. Fast, athletic guards tend to give the Spurs trouble because they don't have defensive stoppers in their backcourt. And the Spurs are taking the defensive approach to encourage Ellis to shoot from midrange, which he has. Problem is, he's making a lot of them, as well as using the extra space to run downhill at the rim. There needs to be a bit more pressure on high ball screens, forcing Ellis to make a pass.
4. The Big Story: Could the Mavs really go up 3-1 on the mighty Spurs? And if they do, is it over? The Spurs obviously are a titan of basketball and if there's any team unfazed by any predicament, it's them. But the Mavs have plain looked better in the three games so far. While Carter stole Game 3 at the buzzer, it was the result of 47-plus minute of dedicated, hard work. The Mavs have been inconsistent at home this season, but if they can put the Spurs in a 3-1 hole, things could be tough for even the veteran San Antonio squad.
5. The Facts: 9:30 p.m. ET. Neither team is facing injury issues currently.