Mookie Blaylock indicted on 14 counts including vehicular homicide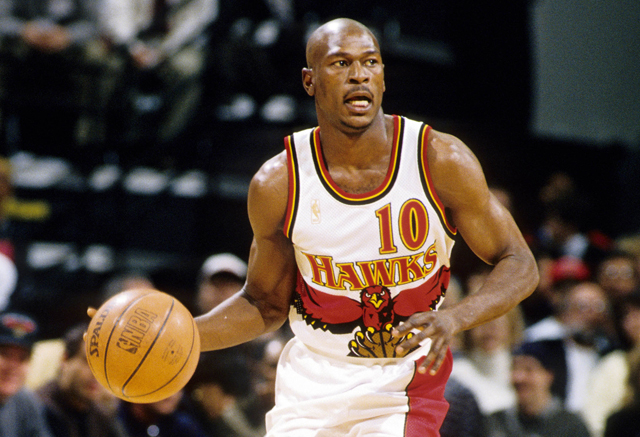 The Atlanta Journal-Constitution reports that a Georgia grand jury indicted former NBA player Mookie Blaylock on 14 charges including vehicular homicide Wednesday:
A Clayton County grand jury indicted former NBA star Mookie Blaylock on 14 charges today, including first-degree vehicular homicide, serious injury by vehicle and reckless driving.

Blaylock, 47, is accused of causing a May 31, 2013, head-on crash that killed a mother of five and injured her husband. If convicted, the former Atlanta Hawks star could face up to 33 years in prison, the Clayton County District Attorney told Channel 2 Action News.

Blaylock was seriously injured in the wreck and temporarily on life support, but he was released from the hospital days later. At the time of the wreck, a family member told police Blaylock has been under treatment for seizures, the Atlanta Journal-Constitution previously reported.
via Grand jury indicts former NBA star Mookie Blaylock | www.ajc.com.
Blaylock played 13 NBA seasons with New Jersey, Atlanta and Golden State. He played in one All-Star Game and was twice named to the league's All-Defensive first team.