Report: Lakers to interview George Karl, Byron Scott, Kurt Rambis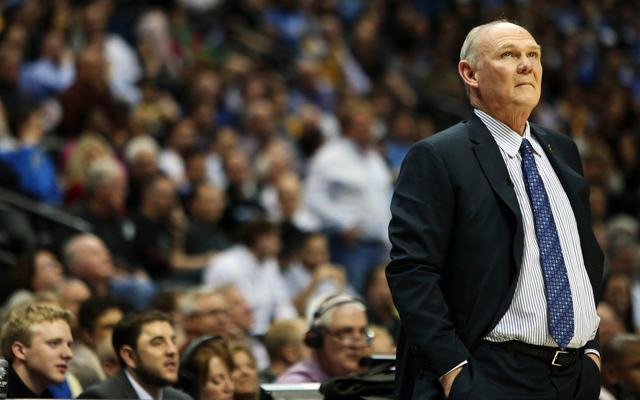 More Lakers: Where do the Lakers turn? | What's next for D'Antoni | Magic Johnson reacts
When the head coaching job opens for the Los Angeles Lakers, people listen.
With Mike D'Antoni resigning on Wednesday, the Lakers are moving fast to start compiling potential replacements for the vacancy. According to the Los Angeles Times, the Lakers will interview George Karl, Byron Scott, Kurt Rambis, Jeff Van Gundy, Kevin Ollie and John Calipari. ESPN.com also reports Ollie and Calipari will be courted.
Another name that has been floated is current Oklahoma City Thunder player Derek Fisher, should he decide to retire after the season and chooses to try a coaching career.
The Lakers are putting together a long list of potential candidates, but there's a good chance they won't rush into making a decision. With big name free agents available this summer, they could use the coaching position as a bargaining chip. As in, come here and you can pick your coach.
The most likely scenario, though, is for the Lakers to endure another mediocre to bad season as they prepare for a run at rebuilding in 2015-16. So a new head coach would likely be looking for guarantees long-term, and an ability to survive what could be another very difficult season ahead.