Zach Randolph suspended for Game 7 for punching Steven Adams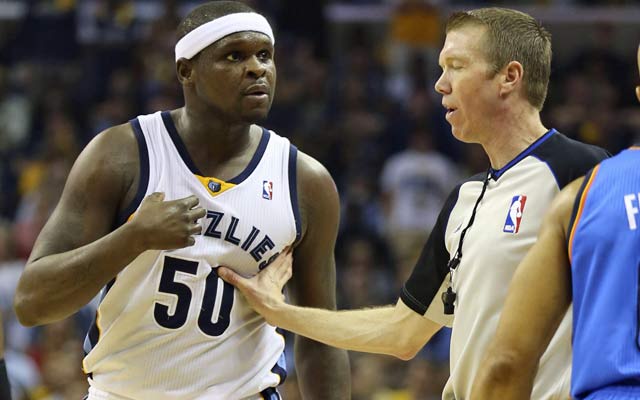 More postseason coverage: Playoff schedule, results | Latest news, notes
The NBA has announced Grizzlies forward Zach Randolph is suspended for Game 7 for punching Steven Adams during Game 6.
The play happened in the third quarter after the two players were tangled up. Running back down the floor, Randolph hit Adams in the neck/jaw area with a closed fist. Per NBA suspension rules, it's a no-brainer. (Video of the play here.)
During the game, the play was not reviewed not was Randolph assessed a technical. He was hit with a common foul and play resumed.
The Grizzlies will obviously be in major trouble without their interior anchor, and could be facing Game 7 without Mike Conley as well as he's recovering from a strained hamstring.
The Grizzlies have a couple options in replacing Randolph. They can start Ed Davis or Kosta Koufos in his place and stay big, or they could go small with Tony Allen in the starting five. The second option seems more likely.