Report: McHale to return as Rockets coach next season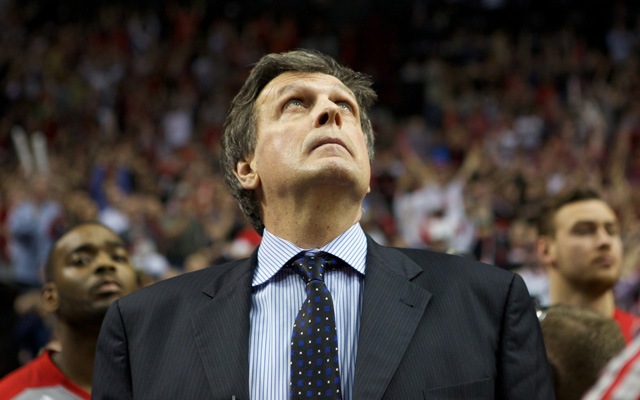 More postseason coverage: Playoff schedule, results | Latest news, notes
The Houston Chronicle reports that Rockets coach Kevin McHale will return as coach despite the team's disappointing first-round loss to the Blazers.
Kevin McHale will return as the Rockets coach for next season, a person with knowledge of the decision said today.

McHale just completed the final guaranteed season of his contract, but multiple individuals with knowledge of the Rockets thinking have said management believes in him and wants him to have more time with a relatively new team that spent the season battling injuries.
via Ultimate Rockets » Kevin McHale to return as Rockets coach.
It's not a bad move, really. The players have always spoken extremely highly of McHale, and he was a big part of why Dwight Howard wanted to play in Houston. The problems this year can be traced to continuity, but there are substantial things to improve. The defense must get better and the fourth-quarter execution has to improve dramatically.
Houston too often got into terrible funks in the fourth quarter. Bad isolation possessions with James Harden overdribbling would lead to easy buckets for the opponent at the other end. There's a lot of work to do in getting the chemistry with Harden and Howard fixed as well.
But McHale is popular with ownership and the players, and it may simply be too early to make drastic changes, especially given the unpredictable events of that first round series with Portland.