Report: LeBron James set to team with Method Man in Apatow film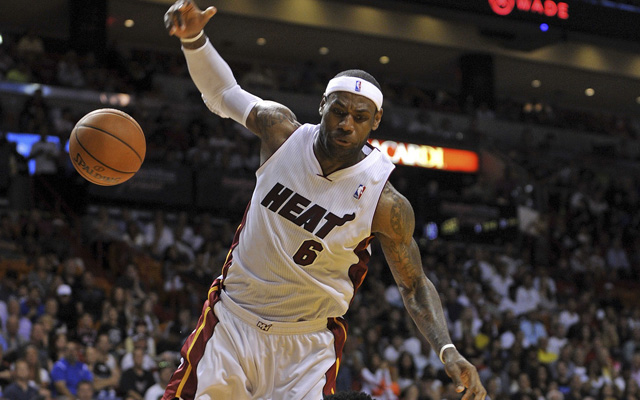 More NBA: Season Awards | Grades: East | Grades: West | Seasons in Review
As speculation continues to circulate about the status of various LeBron James films with several pictures supposedly in production, Hollywood Reporter reports that James is set to join a star-studded cast in a new film by The Cable Guy/Anchorman/40-Year-Old Virgin/Superbad/Knocked Up/Forgetting Sarah Marshall/Pineapple Express/Bridesmaids/This is 40creator Judd Apatow.
NBA star LeBron James and hip-hop musician Method Man are heading toward a Trainwreck.

The Miami Heat player and Cliff Smith (better known as Method Man) have nabbed roles in Judd Apatow's upcoming comedy Trainwreck. They'll star alongside Amy Schumer (who wrote the screenplay), Bill Hader, Brie Larson, Colin Quinn, Vanessa Bayer, Tilda Swinton, John Cena and Mike Birbiglia.
via LeBron James, Method Man Join Judd Apatow's 'Trainwreck' - The Hollywood Reporter.
James is reportedly in production of a movie called Ballers with Kevin Hart, and earlier this year, erronious reports linked him to a Space Jam 2 vehicle, which James has said he'd love to do. He's producing a sitcom, and you know, trying to lead the Heat to a third-straight championship.
James' acting chops are pretty well established at this point. After all, he was pulling this off from every early in his career:
We'll see what happens with Trainwreck as it gets closer to production.