Jason Collins on Michael Sam being drafted: 'Great day for the NFL'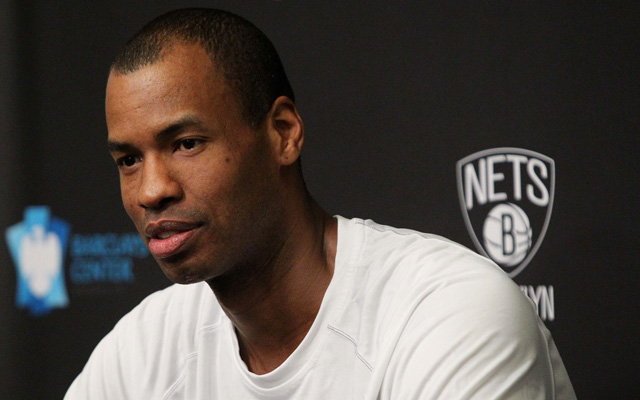 Nets center Jason Collins commented on the drafting of Michael Sam by the St. Louis Rams Saturday before Game 3 between the Heat and Nets. Collins became the first openly gay male professional athlete this year when he was signed by Brooklyn after coming out last summer. SNY transcribed his interview on ESPN:
"This is a great day for the NFL and for Michael Sam and his family," Collins said on Saturday.

"I'm looking forward to seeing him progress throughout his career and obviously, he went to the University of Missouri and he is staying close," Collins said in reference to the fact that Sam was selected by St. Louis.

"I remember being drafted on draft day," Collins recalled. "Not knowing when your name is gonna be called, when the phone is gonna ring. I was thinking back to 2001 when I got drafted… It's a lot of nervous energy and just a lot of time waiting to see what happens," he said.

"It takes more and more people just to come forward and show that we are normal people," Collins said. "We are just trying to make plays to help our respective teams win and like I said before, this is a great day for the NFL and for Michael Sam and his family."
via Jason Collins on Michael Sam being drafting into NFL | SNY Nets.
Collins has yet to play in a playoff game for Brooklyn after appearing in 22 games for the Nets this year.
HT: NetsDaily