Gregg Popovich: 'We expected a beaver' in the locker room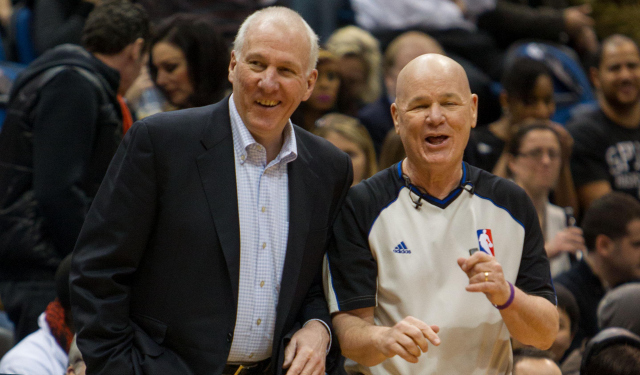 More postseason coverage: Playoff schedule, results | Latest news, notes
As you must have heard by now, the Portland Trail Blazers found a snake in Thomas Robinson's locker before Game 2 of their series against the San Antonio Spurs at AT&T Center. Players freaked out, there was an Instagram photo, the Blazers accused snake-owning Spurs swingman Danny Green of setting it up. It was a thing. Before Game 3 at Portland's Moda Center, a reporter asked San Antonio head coach Gregg Popovich if the Blazers had returned the favor.
Popovich on whether any critters were seen in the Spurs' locker room "We expected a beaver but we didn't see one."

— Anne M. Peterson (@AnnieMPeterson) May 11, 2014
Oh, Pop.