Reports: Adreian Payne, Mitch McGary to skip NBA Draft combine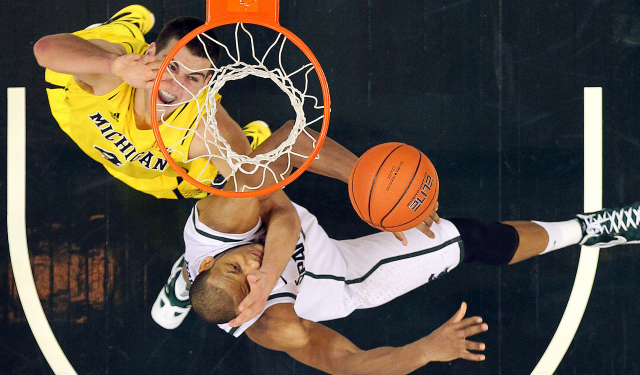 More Draft: Emmert meets with owners | Early entries this year | Draft news
A day after the news that three big-name prospects — Andrew Wiggins, Joel Embiid and Jabari Parker — will not attend the draft combine in Chicago, reports indicate that big men Adreian Payne of Michigan State and Mitch McGary of Michigan will not be able to participate.
Payne, a possible top-20 selection, is suffering from mononucleosis, according to the Lansing State Journal. He has been living in Chicago while preparing for the draft. McGary, a fringe first-round pick, had back surgery in January and is "not quite ready" for the drills and tests at the combine, according to ESPN.com's Chad Ford. Both are expected to attend, though, in order to do interviews with teams, via ESPN's Jeff Goodman.
The draft combine has lost some of its luster over the past few years, with stars electing to sit out, but it's still valuble for front office types to be able to sit down with the guys they're thinking about selecting. It's also an opportunity for some of the lower-ranked guys to show their stuff. Payne and McGary won't get that chance, at least when it comes to the on-court part of it.