Andray Blatche will opt out, become free agent this summer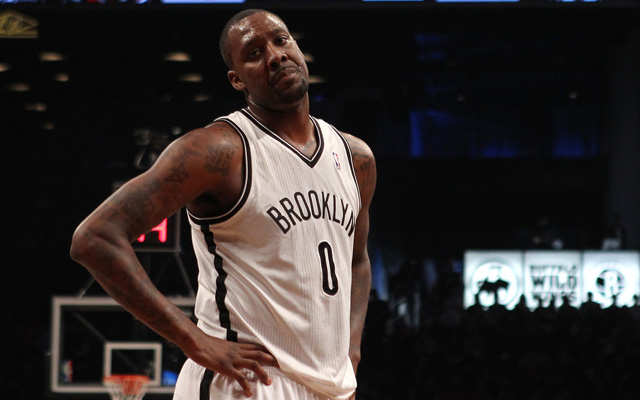 More Offseason Analysis: Coaching changes, news | Free Agency | Draft
Brooklyn Nets forward Andray Blatche told reporters he plans on opting out of the last year of his deal to become an unrestricted free agent this summer, but wants to stay with the Nets if he can:
Andray Blatche said he's going to opt out of his contract and become a free agent, but he would like to be back next year if it works out.

— Tim Bontemps (@TimBontemps) May 15, 2014
Blatche signed a two-year deal last summer after being picked up by Brooklyn after the Wizards used the amnesty clause on him. He took a discount to return to the Nets to go for a title, but you have to think he's going to look for a bigger deal since he's opting out of his deal worth just a little over $1.3 million next year.
Blatche averaged 11 points and five rebounds per game last season for Brooklyn, while shooting 48 percent with an 18.8 PER. All of his number represented slight dips from his breakout 2013 performance. Luckily for him, as Brooklyn can re-sign him and don't care a single bit about the luxury tax, he could cash in with a huge deal from the Nets. In reality, they have to bring back Blatche because their ability to restock given their cap limitations is already perilous, and that's before whatever happens with Kevin Garnett and Paul Pierce.
If Blatche does look outside, he could get a number of offers. He's a scorer off the bench that can rebound and plays with a chip on his shoulder