Report: Wolves granted permission to interview Dave Joerger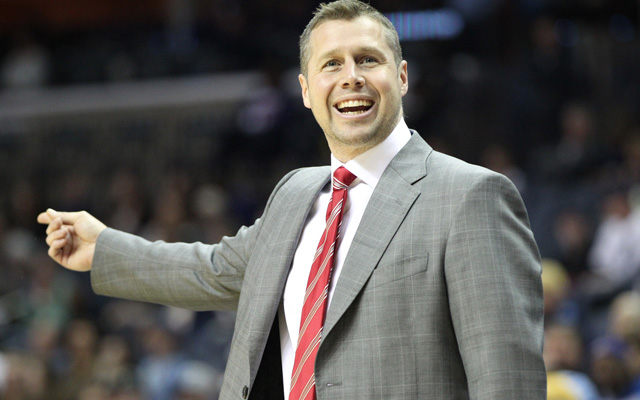 More postseason coverage: Playoff schedule, results | Latest news, notes
The Minnesota Timberwolves are searching for a new coach with Rick Adelman retiring after the 2013-14 season and the Memphis Grizzlies may be imploding after beginning the process of cleaning out a relatively new front office. After making the Western Conference finals in 2013, the Grizzlies secured the 7-seed under new coach Dave Joerger and lost in the first round. Owner Robert Pera is reportedly not too happy with the transition of this team under new management, and that could mean a total house cleaning.
The Wolves may be in position to pick up some of that cleaning. According to Jerry Zgoda of the Star Tribune, the Wolves have been granted permission by the Grizzlies to interview Minnesota native Dave Joerger about their open coaching position.
The Wolves' coaching search has a late entry, and probably a frontrunner at that:

The Wolves have been given permission to talk to Memphis coach Dave Joerger and will probably do so by the end of the week, according to a league source.

Joerger grew up in Staples, Minn., and goes way back with Wolves president of basketball operations Flip Saunders.

Joerger as a young coach nearly 20 years ago often attended Flip's Wolves practices at Target Center and took notes.
If this were to happen, the Grizzlies would certainly demand compensation for letting their coach go, but it's hard to imagine he'd command the first round pick price tag the Celtics got when they allowed Doc Rivers to go coach the Clippers. Joerger signed a four-year deal for roughly $8 million last summer after Memphis parted ways with Lionel Hollins, following the most successful season in team history.