Report: Alvin Gentry could interview with Cavs, Jazz, Grizzlies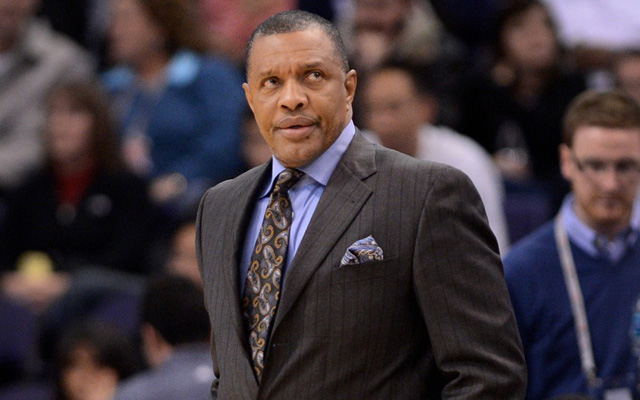 More Offseason Analysis: Coaching changes, news | Free Agency | Draft
Yahoo Sports reports that Clippers assistant Alvin Gentry, who was last a head coach in Phoenix, is set to interview with several teams for their coach openings.
Los Angeles Clippers associate head coach Alvin Gentry is expected to soon interview for the Utah Jazz's head-coaching vacancy, league sources told Yahoo Sports.

Jazz general manager Dennis Lindsey arrived in Los Angeles on Wednesday to see predraft workouts. The Jazz have already interviewed Chicago Bulls assistant coach Adrian Griffin, but have been deliberate in their process to hire a new head coach.

The Cleveland Cavaliers have also contacted the Clippers about Gentry for their head-coaching vacancy, but an interview has not been set up, a source said. Gentry has ties to new Cavaliers general manager David Griffin when both worked for the Phoenix Suns.
via Clippers assistant Alvin Gentry expected to interview for Jazz's head-coaching job - Yahoo Sports.
Additionally, Chris Vernon from Memphis radio added this:
If Grizzlies gettin new coach, told they will start by lookin towards George Karl, Jeff Van Gundy, Alvin Gentry.

— Chris Vernon (@ChrisVernonShow) May 21, 2014
Gentry had the love of his players in Phoenix, playing an up-tempo style and coaching a chaotic style of defense. He's also reportedly set to interview for several assistant coaching positions. He'll have his pick of several quality options.