Report: Yao Ming, Grant Hill assembling groups to make Clips bid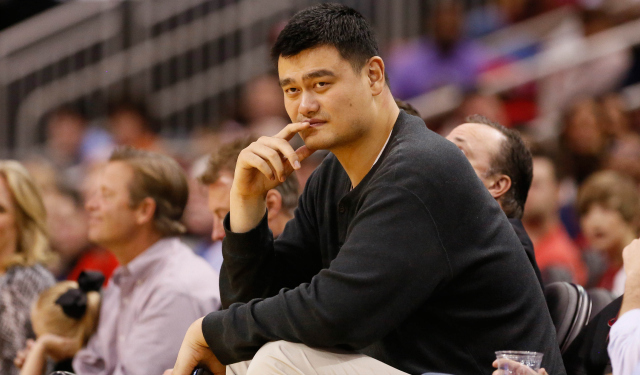 More: Sterling authorizes wife to negotiate sale | Latest updates | NBA news
Yao Ming and Grant Hill are separately assembling ownership groups to make bids for the Los Angeles Clippers, according to ESPN's Marc Stein.
Grantland's Bill Simmons first reported Yao's interest in the Clippers, saying that he was trying to partner with wealthy Chinese investors. Yao also had interest in buying the Milwaukee Bucks, but backed away when outgoing owner Herb Kohl insisted he wouldn't sell to anyone who considered moving the team away from Milwaukee, according to Stein.
The NBA is in the process of trying to terminate Donald Sterling's ownership, formally charging him on Monday with damaging the league and violating the NBA constitution. On Tuesday, speaking from the draft lottery, commissioner Adam Silver invited Sterling to sell the team rather than let this process play out.
Sterling reportedly has authorized his wife, Shelly, to negotiate a sale, but the NBA released a statement saying the league will continue taking steps to terminate the ownership and will have a hearing on June 3 in New York.