Lance Stephenson: 'I have no regrets'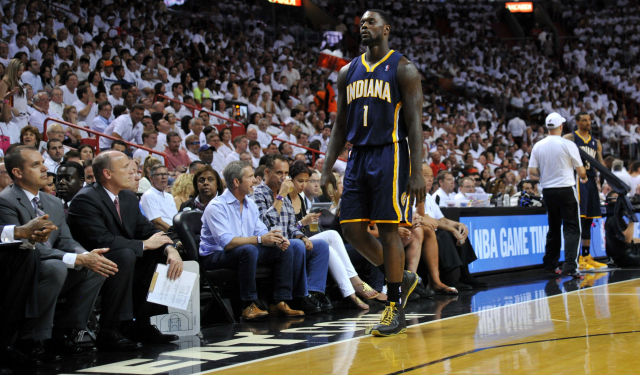 More Game 4: | Indy not good enough | Bosh's big night | Court Vision
It's possible Lance Stephenson woke a sleeping giant in Game 4 of the Eastern Conference Finals. Hey, it's possible he did that in the middle of Game 3, too. Leading up to the most important game of the Indiana Pacers' season, the guard said that LeBron James' trash-talking was a sign of weakness. On Monday morning, teammate Paul George warned that he may be "barking up the wrong tree," but Stephenson stood by his words.
After failing to record a field goal until halfway through the fourth quarter of the 102-90 loss, and finishing with nine points while James dominated with 32 points, 10 rebounds and five assists, do you think Stephenson backtracked? Absolutely not.
Lance Stephenson: "I have no regrets."

— Brian Windhorst (@WindhorstESPN) May 27, 2014
It's not in his personality to apologize or to back down, and that's what makes Stephenson entertaining. He also shouldn't have to handle it any differently. It's not the off-the-court stuff that cost the Pacers the game in the end, it's that they couldn't stop James and the Heat. As the superstar said beforehand, at this time of year it's not like he needs any extra motivation.