Report: Jeff Bower, Scott Layden in running for Detroit GM job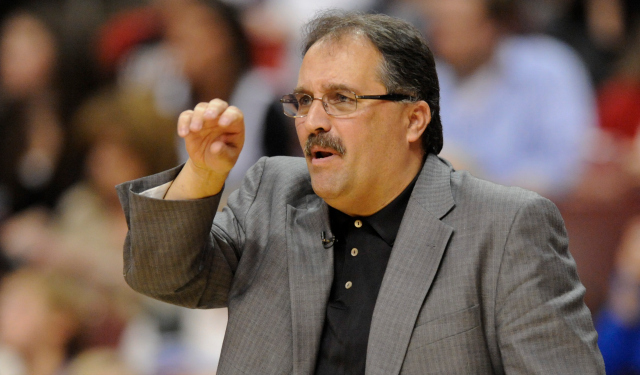 More Offseason Analysis: Coaching changes, news | Free Agency | Draft
Detroit Pistons president and head coach Stan Van Gundy is looking to hire a general manager, and Jeff Bower and Scott Layden are in the mix, according to ESPN's Marc Stein.
Bower spent 14 years with the Charlotte/New Orleans Hornets, serving as a scout, a head coach, a general manager and everything in between. He is currently the head coach at Marist College. Layden was the general manager of the New York Knicks in the early 2000s, which was more or less a disaster, but has a long track record of success in the Utah Jazz organization and is currently the assistant GM of the San Antonio Spurs.
Stu Jackson and Otis Smith are also believed to be candidates for the front-office opening. Van Gundy is only interested in hiring someone who has been a full-time GM before, according to Grantland's Zach Lowe.
None of these names are likely to get Pistons fans particularly excited, but the most important thing here might simply be that whoever is hired has a good working relationship with Van Gundy. He is the one who will be steering this ship.