Report: Tony Parker 'hopeful' to play in Game 1 of NBA Finals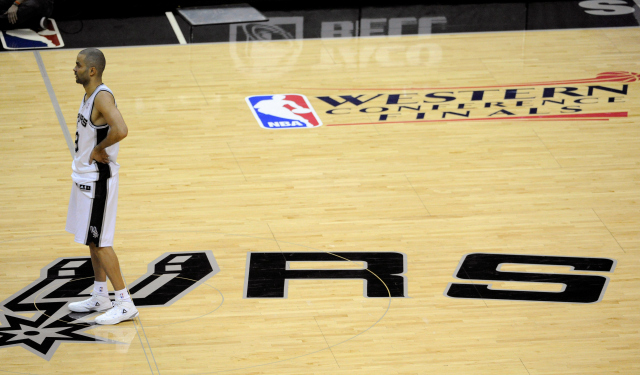 More postseason coverage: Playoff schedule, results | Latest news, notes
San Antonio Spurs point guard Tony Parker is dealing with a sprained ankle, but he is "hopeful" to play in Thursday's Game 1 of the NBA Finals, according to Yahoo Sports' Adrian Wojnarowski.
Parker will work to rehabilitate the sprain over the next several days of preparation for the Finals rematch with the Miami Heat.

Parker had been bothered by the ankle since Game 4 of the Western Conference finals and tried to play on it in Game 6 before missing the second half of the clinching victory over the Oklahoma City Thunder.
San Antonio managed to prevail over Oklahoma City without Parker, but he remains essential to the team's success. He is averaging 17.2 points and 4.9 assists in the postseason.
This kind of injury is never a good thing, but the timing of it seems fortuitous for the Spurs. Since they eked out a series win on Saturday, they don't have to think about whether or not to play him in a Game 7 and he has a few days to rest and recover. They're going to need him to be mobile against the Heat.