Rashard Lewis to start for Heat, Tiago Splitter for Spurs in Game 1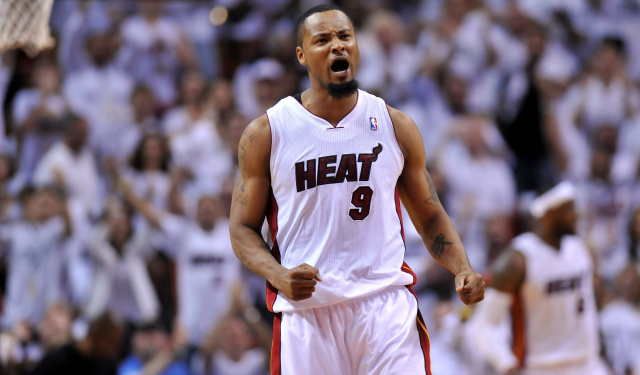 NBA Finals: Series Preview | Playoff Assist: LeBron | Wade vs. Ginobili key
In Game 1 of the NBA Finals, the Miami Heat will start Mario Chalmers, Dwyane Wade, LeBron James, Rashard Lewis and Chris Bosh, according to Tim Reynolds of the Associated Press. The San Antonio Spurs will start Tony Parker, Danny Green, Kawhi Leonard, Tim Duncan and Tiago Splitter, according to Dan McCarney of the San Antonio Express-News.
There was question as to what both teams would do in the frontcourt. Lewis had played a key role at the power forward position against the Indiana Pacers, but earlier in the postseason both Shane Battier and Udonis Haslem had played that role. Matt Bonner had started in Games 6 and 7 against the Oklahoma City Thunder, but Splitters re-insertion into the first five means the Spurs will try to get the Heat to go away from smallball.
Michael Beasley and Justin Hamilton are inactive for Miami.
Scott Foster, Marc Davis and Ken Mauer will be officiating. Tipoff is scheduled for 9 p.m. ET.