Trevor Booker basically says teams are tampering before free agency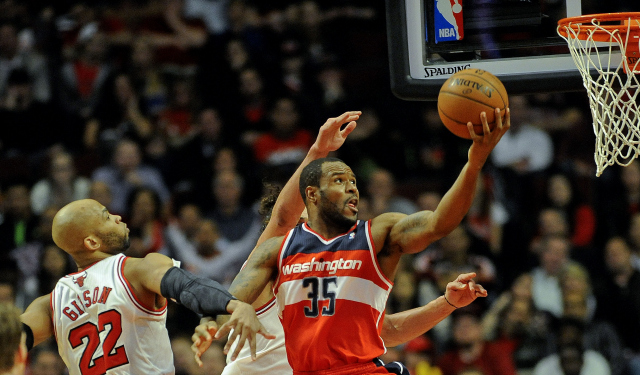 More Offseason Analysis: Coaching changes, news | Free Agency | Draft
Washington Wizards forward Trevor Booker will be an unrestricted free agent in July, assuming that Washington declines to a give him qualifying offer. That qualifying offer was bumped to $4.67 million, per CSN Washington's J. Michael, because Booker started in 45 games, which makes it unlikely to be issued.
Right now, though, he's still a Wizard and he's back home in South Carolina running his basketball camp. He talked to the Spartanburg Herald Journal's Matt Connolly about this, and also said a bit too much about free agency:
"It's the first time so my agent is talking me through it, letting me know every step. A lot of teams are calling right now that are interested," he said. "We're in negotiations with a few different teams, so I guess we'll just see how the summer pans out."
This, at the very least, is a horrible choice of words. Booker is under contract until July 1, so teams are not allowed to call and he and his agent are not allowed to negotiate anything. The NBA could investigate this matter and issue fines up to $50,000 if it discovers any such talks have occurred, per Larry Coon's salary cap FAQ.
Booker averaged 6.8 points and 5.3 rebounds per game this season, shooting 55 percent from the field. He was almost absent from the rotation in the second round of the playoffs against the Indiana Pacers.