Donald Sterling pulls support from Clippers sale, suing NBA again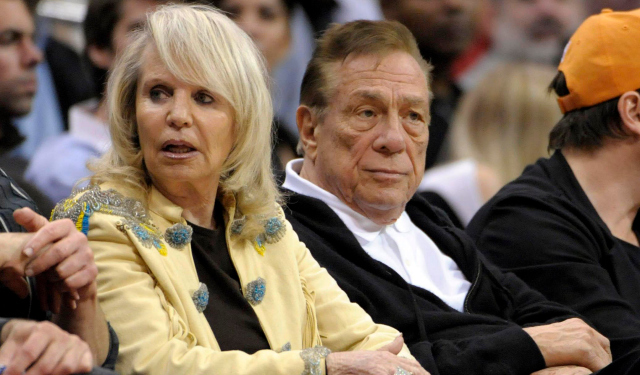 More: Berger: Shell game | Sterling banned for life | Latest updates | NBA news
The Donald Sterling saga is far from over. Shelley Sterling and former Microsoft CEO Steve Ballmer have already agreed to a sale of the Los Angeles Clippers for $2 billion and the NBA has agreed to let the transfer of ownership of the team replace the process of removing Sterling as the owner of the team. After Donald Sterling gave his support to the deal and abandoned a $1 billion federal lawsuit against the NBA, it looks like he's now going against the sale.
Sterling has pulled his support of the sale of the franchise to Ballmer and is now re-pursuing his lawsuit against the league, according to his lawyer Max Blecher. From the Associated Press:
Los Angeles Clippers owner Donald Sterling has pulled his support from a deal to sell the team to former Microsoft CEO Steve Ballmer and will pursue his $1 billion federal lawsuit against the NBA, his attorney said Monday.

"We have been instructed to prosecute the lawsuit," said attorney Maxwell Blecher. He said co-owner Donald Sterling would not be signing off on the deal to sell.

The $2 billion sale was negotiated by his wife Shelly Sterling after Donald Sterling's racist remarks to a girlfriend were publicized and the NBA moved to oust him as owner.

The lawsuit alleges the league violated his constitutional rights by relying on information from an "illegal" recording that publicized racist remarks he made to a girlfriend. It also said the league committed a breach of contract by fining Sterling $2.5 million and that it violated antitrust laws by trying to force a sale.
The NBA's unwillingness to revoke a $2.5 million fine against Sterling and a lifetime ban from the league seems to have spurred the reversal of his blessing toward the sale. This isn't likely to keep the sale of the franchise from going through, nor did NBA commissioner Adam Silver seem very concerned with a potential lawsuit when he addressed the media before Game 2 of the NBA Finals.
This is just yet another reversal of course and overall waste of time in Sterling's attempt to delay the inevitable.