Erik Spoelstra reacts to Manny Pacquiao coaching PBA team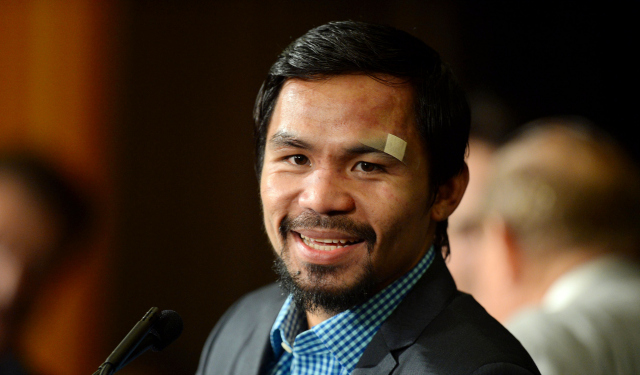 More Offseason Analysis: Coaching changes, news | Free Agency | Draft
Boxer Manny Pacquiao will coach in the Philippines Basketball Association next season, which begins in October, and Miami Heat head coach Erik Spoelstra reacted to the news on Tuesday, via the Associated Press' Tim Reynolds:
And even though Spoelstra is wildly popular in the Philippines, the coach of the two-time defending NBA champion Miami Heat might have just lost his title as that nation's favorite basketball coach.

"Well, I'm not taking a boxing job," said Spoelstra, a Filipino-American who has close ties to his mother's homeland. "But I know he's a huge basketball fan, so it doesn't surprise me."

…

"I'll hopefully be able to see him this summer, see what's up," Spoelstra said. "Maybe I'll check out a practice."
Spoelstra's connection to the Philippines is well-documented, as is the nation's love for basketball. The Heat coach conducts clinics there in the offseason, and he first met Pacquiao during a trip there a few summers ago.
Pacquiao will coach an expansion team sponsored by Kia. He told reporters in the Philippines that he was taking it seriously, and it was "a great responsibility."