Miami's Chris Bosh: 'We're going to win this game tonight'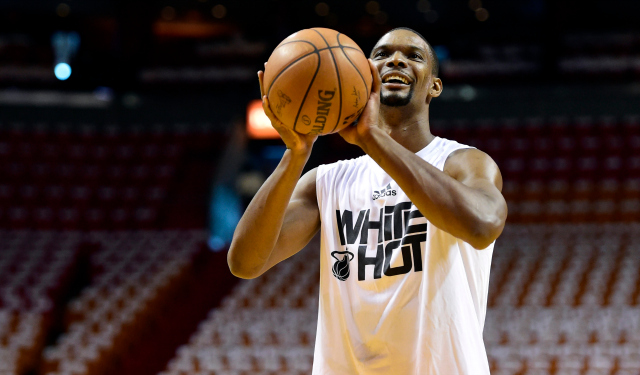 More postseason coverage: Playoff schedule, results | Latest news, notes
The Miami Heat have to fight for their lives on Sunday. Down 3-1 after two consecutive blowouts to the San Antonio Spurs in the NBA Finals, they know they have to play their best game. Big man Chris Bosh, as forthright a star as you'll find in the league, said that Game 5 won't be their last, via ESPN:
"We're not going down. We're going to win this game tonight," Bosh said Sunday. "We're going to come. We prepare like we need to do. Plain and simple, we're going to win this game."

Asked if he was guaranteeing a victory, Bosh said: "I don't care about guarantees. We're just going to win the game."
All 31 previous teams who have trailed 3-1 in the NBA Finals have lost the series, and Miami wants to make history. It'll be extremely difficult, but at least the Heat haven't lost their confidence.
Tipoff is 8 p.m. ET.