Heat start Ray Allen, activate Michael Beasley for Game 5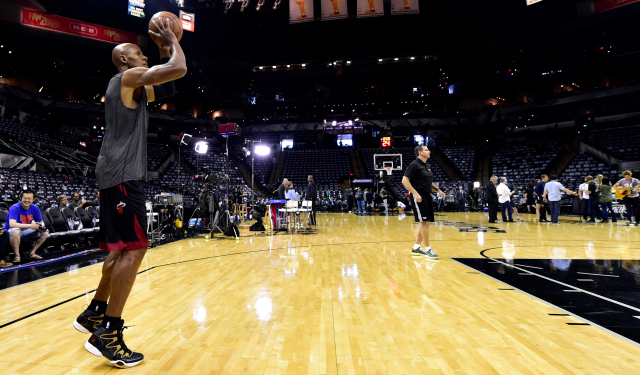 More Game 5: Preview | Doyel on Miami's Big Three | Duncan eyes fifth title
The Miami Heat will start Ray Allen instead of Mario Chalmers in Game 5 of the NBA Finals on Sunday, the team announced.
Heat head coach Erik Spoelstra has started Rashard Lewis at power forward all series, but replaced him with Allen to start the second half in Game 4 on Thursday. Now they are both starting, with struggling point guard Chalmers moving to the bench.
Michael Beasley will be activated in place of Greg Oden for the first time against the Spurs, the team announced.
Tipoff is at 8 p.m. ET.