Damien Inglis stays in the 2014 NBA Draft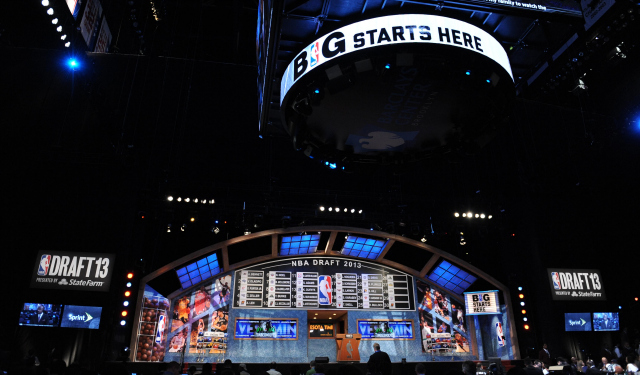 More Offseason Analysis: Coaching changes, news | Free Agency | Draft
Damien Inglis will be eligible for the 2014 NBA Draft, according to DraftExpress' Jonathan Givony:
Breaking news: Damien Inglis changed his mind and decided to keep his name IN the draft finally, according to his agent @PedjaMateric

— Jonathan Givony (@DraftExpress) June 16, 2014
Inglis agent, Pedja Materic, tweeted that he was taking his name out of the pool, but deleted the tweet shortly thereafter. The deadline for international players to decide on their draft status was 5 p.m. ET on Monday. Givony speculated that perhaps he didn't receive a promise that he'd be selected until that announcement.
Inglis, a 6-foot-8 forward from French Guiana, is projected to be a second-round pick by CBSSports.com. He just turned 19 years old, but already has good size for an NBA wing.
He played for Roanne in the French Pro A last season, and showed potential as a 3-and-D type.