Spurs celebrate 5th NBA title with trip down River Walk, to Alamodome
San Antonio and the Spurs celebrated their fifth NBA championship in style Wednesday.
The Associated Press reported fans endured 90-degree heat to line the River Walk and stand outside of the Alamodome up to five hours before the festivities began. The City of San Antonio estimated about 100,000 people attended the River Walk parade and 75,000 were at the Alamodome.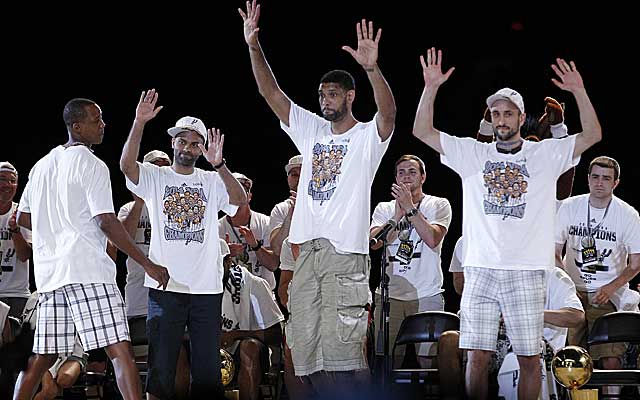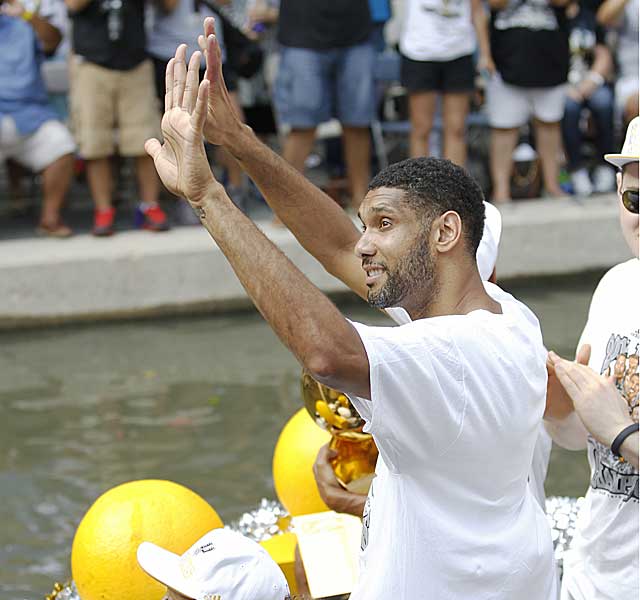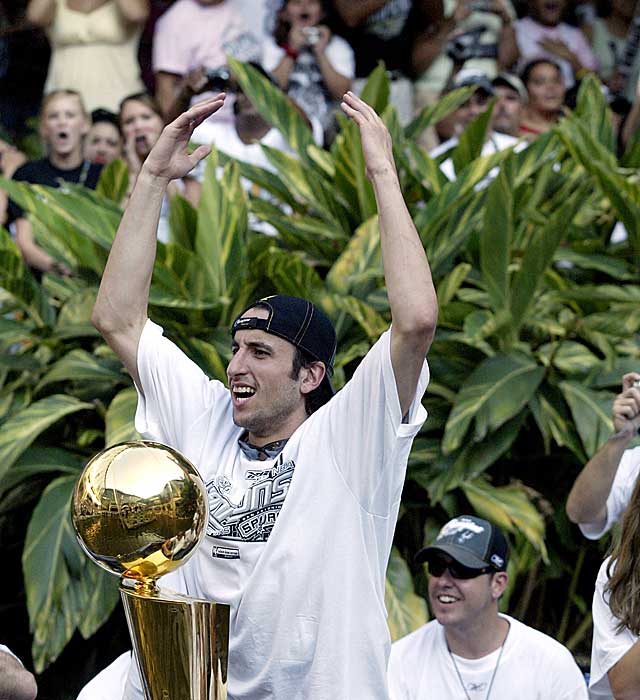 "We owe it all to Pop [coach Gregg Popovich]," Ginobili said, via AP, as his barge made a stop. "He had us playing great basketball at the right time."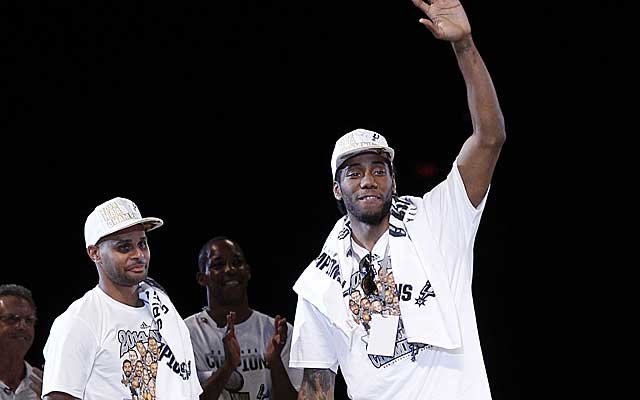 Leonard was still soaking it in a few days later: "It is soaking in, but I'm still going to live it up for about the whole summer," Leonard said, via AP. "[I haven't slept] very much. I've been trying to live the moment. It's been hard to sleep still. Thought I would get some sleep after we won the Finals, but I'm still celebrating. Go Spurs Go! San Antonio!"
And Popovich was not to be outdone, counting his championship rings when addressing the crowd.