Nuggets' Nate Robinson, Darrell Arthur opt in for next season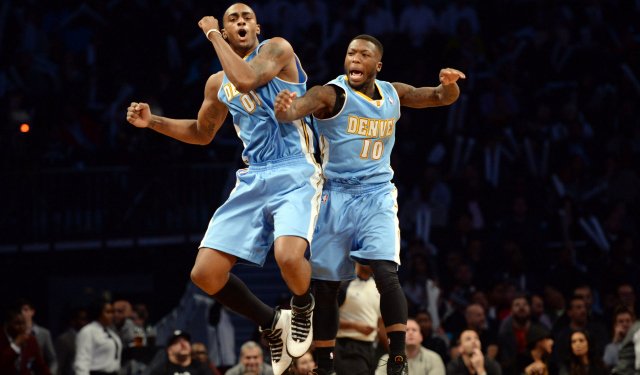 More Offseason Analysis: Coaching changes, news | Free Agency | Draft
Denver Nuggets point guard Nate Robinson and big man Darrell Arthur have exercised their contract options for the 2014-2015 season, the team announced on Monday. Robinson will make $2.1 million and Arthur will make $3.5 million. They'll hit free agency a year from now.
Robinson was averaging 10.4 points in 20 minutes per game last season before tearing his ACL at the end of January and having season-ending surgery. The Nuggets had an assortment of injuries last season, which was one of the main reasons they went 36-46 and missed the playoffs.
Arthur averaged just 5.9 points and 3.1 rebounds in 17 minutes per game, shooting a career-low 39.5 percent from the field in Denver. It was not surprising that he picked up his option.
Both have proven in the past that they are capable of contributing to a playoff team off the bench. Denver hopes that, with roster upgrades and fewer injury issues, that's what will happen again.