Report: Nets want Kevin Garnett to return, optimistic that he will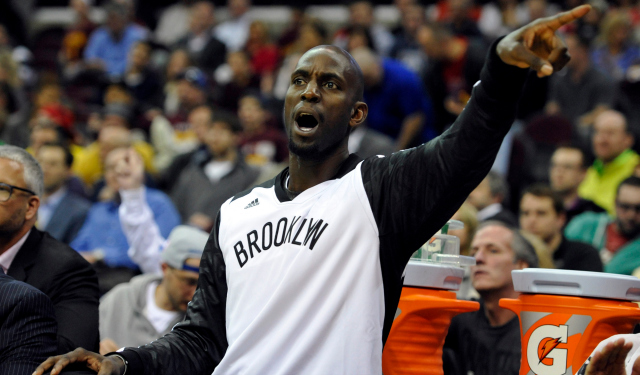 More Offseason Analysis: Coaching changes, news | Free Agency | Draft
The Brooklyn Nets are reportedly hopeful and optimistic about big man Kevin Garnett returning for a 20th season, according to ESPN's Marc Stein:
Garnett has predictably said nothing since the Nets' season ended with a second-round loss to Miami, but the whispers are starting to get louder that KG, at 38, wants to play out the final season of his contract, which is valued at $12 million.

"I think he wants to keep going," said one source close to the situation.
Garnett made 54 appearances for Brooklyn in the regular season last year, averaging just 6.6 points and 6.6 rebounds in 20.5 minutes per game. He was a big part of the Nets' turnaround, though, shifting to center in a versatile lineup after Brook Lopez suffered a season-ending injury.
While it shouldn't be the least bit surprising when a player decides not to walk away from $12 million, there was reason to question whether or not the future Hall of Famer would return to Brooklyn. Garnett looked like a shell of his former self for much of the postseason, especially against the Miami Heat in the second round.
It's unclear how the Nets will operate when Lopez returns from injury, but they reportedly want Paul Pierce to re-sign in free agency and the presence of Garnett would help their cause.