Report: Kevin Garnett plans to return next season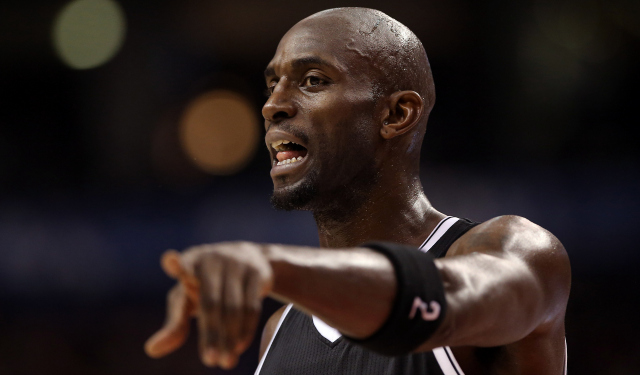 More Offseason Analysis: Coaching changes, news | Free Agency | Draft
Brooklyn Nets big man Kevin Garnett will return for his 20th season, according to ESPN's Ohm Youngmisuk:
All indications are that Kevin Garnett is preparing to return for another season with the Brooklyn Nets, according to a league source.

Barring something unforeseen or a change of heart, Garnett has indicated he will begin preparing shortly for his 20th season.
Nets general manager Billy King told reporters on Wednesday that he has talked with Garnett and, while he stopped short of guaranteeing he'd be back, he indicated that the team was planning as if the 38-year-old would still be in the picture.
"Yes," King said when asked if he believes Garnett will be able to play at a high level next season. "I think he's preparing earlier this year than he did last summer."
Garnett will make $12 million next season, assuming he doesn't walk away. He averaged 6.6 points and 6.6 rebounds in 20.5 minutes per game last season, but was a big part of Brooklyn's turnaround after Brook Lopez suffered a season-ending injury.
Paul Pierce will be a free agent in July. The Nets believe that the return of Garnett, his longtime teammate, will help them keep him, according to ESPN's Marc Stein.