Report: Sixers abandon plans to trade for No. 1 pick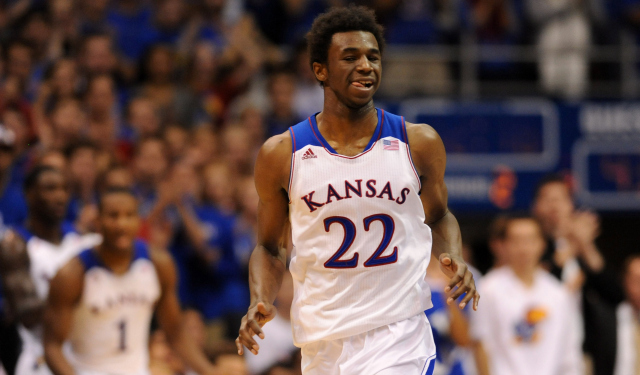 More draft: Mock drafts | Draft order | Prospect rankings
UPDATE: Philadelphia has given up its pursuit of the No. 1 pick, according to Yahoo Sports' Adrian Wojnarowski.
---
The Philadelphia 76ers are doing all they can to move up from their No. 3 slot in the draft so they can select swingman Andrew Wiggins, according to the Philadelphia Daily News' Bob Cooney:
According to league source, Sixers in full court press with Cleveland to get No. 1 pick. "They really, really, really want Wiggins."

— Bob Cooney (@BobCooney76) June 26, 2014
The Cleveland Cavaliers reportedly still haven't decided what they'll do with the first overall pick, which is par for the course in a Cavs draft day. It's hard to tell how willing Cleveland would be to trade the pick -- according to USA Today's Sam Amick, there's "all sorts of skepticism" around the league; according to NBA.com's David Aldridge, the Cavs are "looking at potential offers."
The word is that Philadelphia has coveted Wiggins all along, and it looks unlikely that he'll drop to the third spot. As for what Cleveland could take back, the Sixers have extra draft picks, as well as guys like Michael Carter-Williams and Thaddeus Young.
The Cavaliers reportedly tried to get Dante Exum to visit them for a last-minute workout and interview, but the Australian guard prospect declined, according to ESPN's Chad Ford. Exum would almost certainly be available at No. 3.
Cleveland is meeting this afternoon to make a decision, according to NBA.com. The asking price is rather steep, according to the Bucks County Courier Times' Tom Moore:
#NBA source: Reports of additional Embiid injuries hurt #Sixers chances to move up to No. 1 b/c Embiid no longer an option at 3. #76ers #NBA

— Tom Moore (@tmoore76ers) June 26, 2014
#NBA source: Asking price for No. 1 pick as high as 3, 10 and 32 from #Sixers. If #76ers stay at 3, Exum seems the likely pick.

— Tom Moore (@tmoore76ers) June 26, 2014