2014 NBA Draft: Atlanta Hawks get a B+ for picking Adreian Payne at No. 15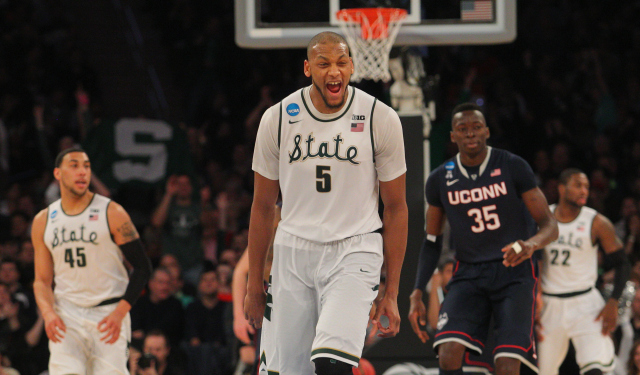 The 6-10, 245-pound Payne averaged 16.4 points and 7.3 rebounds per game in his senior season of 2013-14 for Michigan State, which finished 29-9 and lost to eventual champion UConn in the Elite Eight.
Hawks: Adreian Payne B+: Total beast. Can stretch the floor and attack the rim. Coach Bud can mold him. 23 years old, but can help them now.

— Matt Moore CBS (@MattMooreCBS) June 27, 2014
Payne's shooting at the power forward position is perfect for an Atlanta team that is devoted to spreading the floor.