2014 NBA Draft: Phoenix Suns get a B+ for Bogdan Bogdanovic at No. 27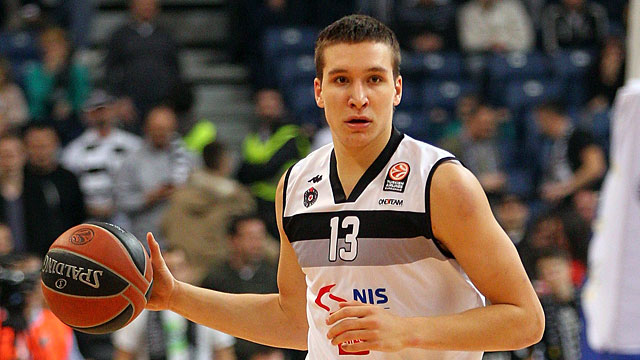 The Phoenix Suns selected Serbian guard Bogdan Bogdanovic with the No. 27 pick in the 2014 NBA Draft.

The 6-6, 200-pound Bogdanovic averaged 15 points per game and made 37 percent of his threes in Euroleague action for Patrizan Belgrade last season.
Suns: Bogdan Bogdanovic: B+ Will excel in Hornacek's system whenever he arrives and has terrific upside.

— Matt Moore CBS (@MattMooreCBS) June 27, 2014