Nuggets GM: Extension talks with Kenneth Faried start next week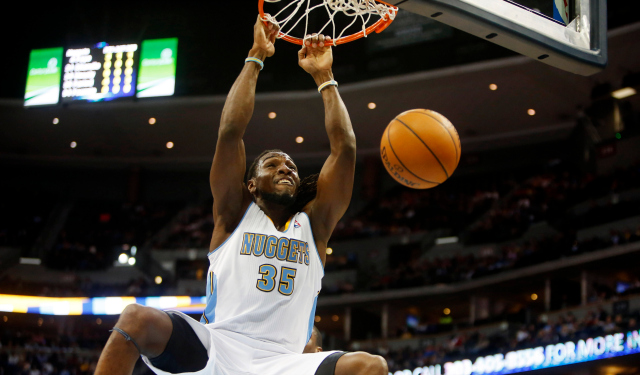 More Offseason Analysis: Coaching changes, news | Free Agency | Draft
The Denver Nuggets will work on an extension for power forward Kenneth Faried next week, general manager Tim Connelly told Grantland's Zach Lowe.
Just off phone with DEN GM Tim Connelly. Nuggets are meeting with Kenneth Faried's agent next week, hope to sign him to an extension.

— Zach Lowe (@ZachLowe_NBA) June 27, 2014
Faried has one year left on his rookie contract and can be a restricted free agent next summer. He averaged 13.7 points and 8.6 rebounds per game for Denver this past season, shooting 54.5 percent from the field. Connelly and Nuggets head coach Brian Shaw both spoke positively about Faried at the end of the regular season, saying they wanted to have him back. His name has, however, been mentioned in reported trade talks with the Minnesota Timberwolves for Kevin Love.
It would behoove Denver to get something done soon so that it doesn't have to deal with the uncertainty of restricted free agency, but contract terms could drag this out. You can make the argument that Faried is a borderline star based on the way he scored toward the end of the season, despite the fact he cannot stretch the floor or play great defense. He's unquestionably due a huge contract at some point, and if the Nuggets won't give it to him soon, some team will next year.