Report: Thanasis Antetokounmpo may play in Greece next year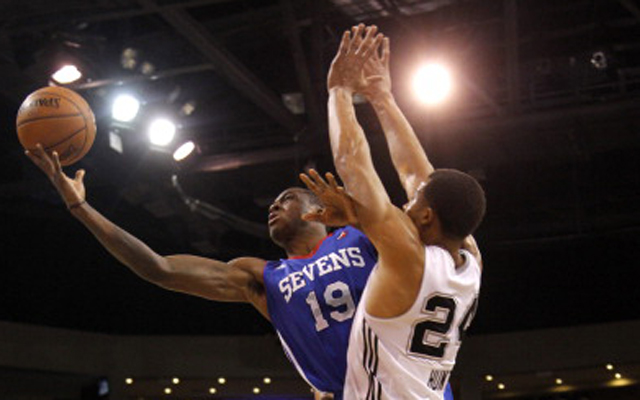 More Offseason Analysis: Coaching changes, news | Free Agency | Draft | Rumors
Thanasis Antetokounmpo, the Knicks' second-round draft pick (and brother of Bucks forward Giannis Antetokounmpo) may play in Greece next year instead of joining New York. There's a question of whether the Knicks would even sign him, given their perilious cap situation.
From the New York Post:
Six-foot-six Thanasis Antetokounmpo, the 21-year-old defensive specialist whom the Knicks drafted with the 51st pick, may play next season in Greece, where there is interest from teams. He will play in the summer league for the Knicks in July and they will decide if he's ready after.

The older brother of the Bucks' Giannis, he played for the D-League's Delaware franchise but is said to be raw offensively.
via Knicks' Larkin moving to the town his dad turned down | New York Post.
Thanasis is raw, but incredibly athletic. The Knicks could use him on their roster, but they may be pursuing a veteran-laden roster to remain in contention, especially if plans to re-sign Carmelo Anthony and add Pau Gasol. But the Knicks purchased a D-League team in up-state New York for next season.
Through the new D-League rules, Antetokounmpo can be assigned to the Knicks' D-League team automatically... if he signs with the D-League again. He spent last year in the D-League but may legitimately want to pursue the money this season.
It is odd that he would consider returning to Greece instead of another European country though, given the strife his family has faced from political entities there. But the kind of skill development he'll see overseas may surpass what he can get from the D-League and certainly what the Knicks will have time for.