How a RealGM poster broke the Jason Kidd story before anyone else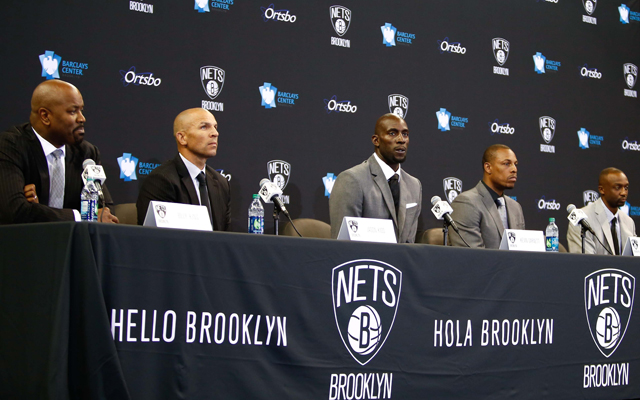 More Offseason Analysis: Coaching changes, news | Free Agency | Draft | Rumors
In the history of scandals, there have been many famous figures. But for the NBA this offseason, none may get more hilariously big than Carl2680.
RealGM.com is a basketball news, analysis, and information site. Its main writers have produced quality work over the years. They have information on draft pick debt and salaries. But the site also is famous for its message boards. Yes, those relics from a time before social media took people's inane thoughts and gave them a significantly broader audience. The message boards are still quite active and will often feature lively debate, analysis and discussion points. They're actually not bad.
Yeah, there's the random dude anonymously posting rumors which of course have no basis, centered around how they are "in the know," but in this day and age, that never turns out to be right ... wait.

Yeah, that's from Thursday night, a full 48 hours before the New York Post broke the story of Jason Kidd's failed power play with the Nets. There are no extraneous details. There are no parts he got wrong in this post, except that Kidd will be fired, and even that's still on the table at this point as multiple reports indicate he's done in Brooklyn. All of those things are in play.
All hail Carl2680.
The same poster later wrote that the Nets were eager to hire Mark Jackson as a replacement. And what do you know, Jackson's name has "come up" according to reports.
Pretty incredible that word got around about this situation far enough to where it reached Carl2680, who felt he could post about it on a message board. And it leaves you wondering if scoopbreakers should start monitoring RealGM.
Seriously, this is like if you ran into one of the UFO conspiracy nuts after the flying saucer had touched down in Central Park. Who's crazy now?