Report: Knicks make Toure Murry an unrestricted free agent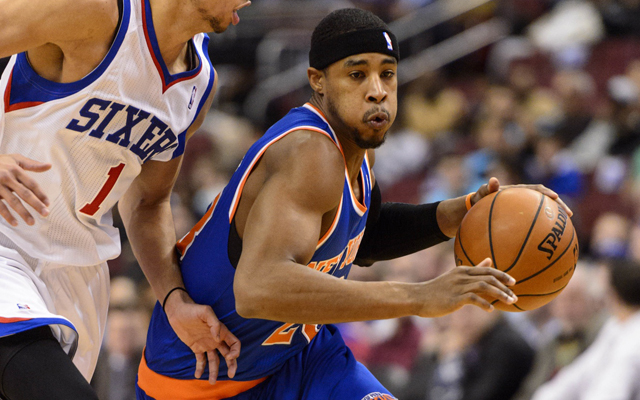 ESPN reports that the New York Knicks have relinquished point guard Toure Murry's restricted free agent rights and he will be an unrestricted free agent Monday night as free agency begins... but that the Knicks are still hopeful to bring him back.
Hearing you can add Toure Murry to list of unrestricted free agents. Knicks, I'm told, have relinquished his restricted free agent status

— Marc Stein (@ESPNSteinLine) June 30, 2014
Word is Knicks still want to re-sign him but Murry sure to attract interest from rival teams now that NY declined to make qualifying offer

— Marc Stein (@ESPNSteinLine) June 30, 2014
Murry has had a list of interested parties for a while, reportedly. He was one of the few Knicks guards last season who looked like he was alive, so he's got that going for him. The Bulls, Warriors and Nets were among the teams interested a few months ago. Who knows what direction the Nets will go with Jason Kidd gone.
Murry, 24, averaged 2.7 points and one assist per game last season for the Knicks.