Donald Sterling's mental competency no longer an issue in trial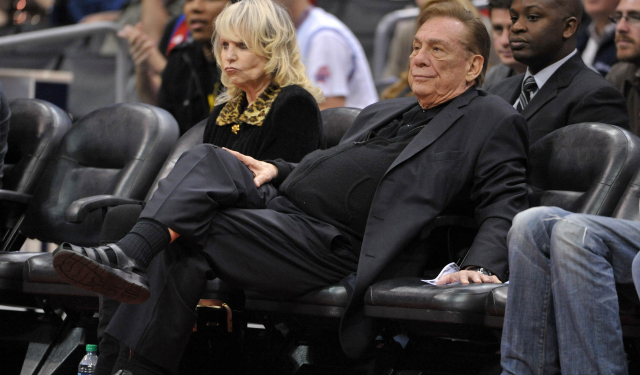 More: Sterling banned for life | Latest updates | NBA news
The focus of the Sterling Family Trust trial will no longer involve Donald Sterling's mental competency, as Donald Sterling's attorneys and Shelly Sterling's attorneys agreed on Monday to narrow the issues, via ESPN's Ramona Shelburne:
At issue now is whether or not Shelly Sterling followed the provisions of the trust dealing with mental competency, which allowed her to sell the team without her husband's explicit consent. Donald Sterling's lawyers said they will argue that she did not follow those provisions --which required two experts to submit letters in writing that he was not competent to conduct his own legal and business affairs-- and that she used undue influence to get him to submit to the examinations.

In previously filed court documents, it was revealed that Donald Sterling submitted to CT and PET scans at Cedar's Sinai Hospital in Los Angeles on May 16, and neurological examinations on May 19 and 22. On the same day that he submitted to the second examination at his house, Donald Sterling sent a letter to the NBA informing them he'd consented to give his wife the authority to negotiate a sale of the team.

Gary Ruttenberg, an attorney for Donald Sterling argued in court Monday that the letter on May 22 was not a blanket authorization for Shelly Sterling to sell the team, but simply a consent to let her negotiate with the NBA.
A recap/reminder: Shelly negotiated a sale of the Los Angeles Clippers after Donald had given her the authority to do so. Donald then flipped the script, saying he had no intentions of selling. Shelly contended that she did not need his permission to sell the team, as she was the sole trustee of the Sterling Family Trust due to him being found mentally incompetent.
In the view of Shelly's attorneys, she followed proper procedure and the sale of the team to Steve Ballmer must be completed. Donald's attorneys argue that this is not the case, and that, since Donald revoked the trust on June 9, "probate court has no jurisdiction," via the AP. Essentially, the sale of an NBA team hinges on technicalities in the terms of the family trust.