Report: Heat interested in Vince Carter, Shawn Marion, Steve Blake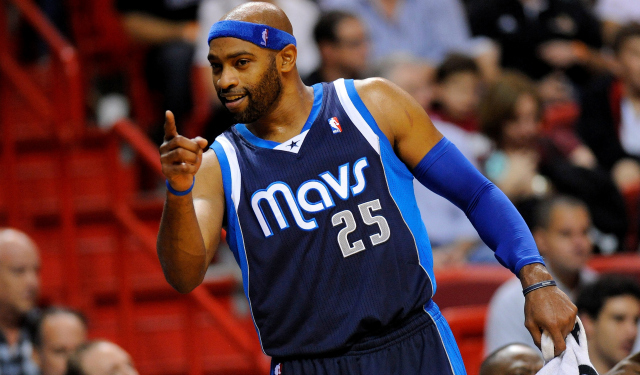 More Offseason Analysis: Coaching changes, news | Free Agency | Draft
The Miami Heat are targeting veterans Vince Carter, Shawn Marion and Steve Blake in free agency, according to the Sporting News' Sean Deveney. Spencer Hawes, Channing Frye and DeJuan Blair were also mentioned as possibilties.
Their interest in bringing Marion back to Miami has been reported before, but the rest are new names. It's interesting that aside from the 25-year-old Blair, all of these guys have been around awhile. The Heat's supporting cast looked old and slow late in the postseason, and one might have thought they'd try to get fresh legs in the summer. Marion and Carter are still more athletic than you'd think at this point in their careers, but who knows how much they have left?
If this is the direction Miami is going, it's a familiar one.