Donald Sterling's attorney: Mental examination was compromised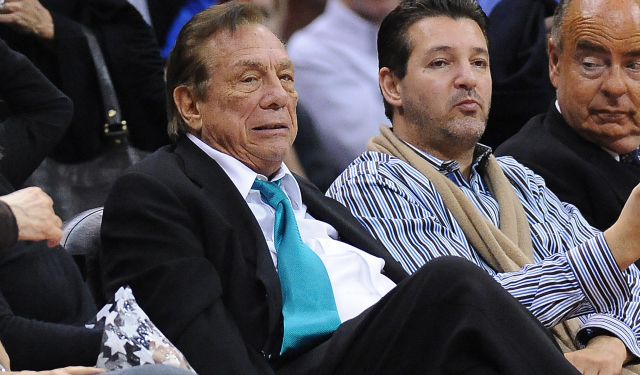 More: Sterling banned for life | Latest updates | NBA news
One of Donald Sterling's lawyers, Bobby Samini, told ESPN.com's Ramona Shelburne that the examination that found the banished Clippers owner "mentally incompetent" was compromised because the doctors went out for dinner and drinks afterward with Donald and Shelly Sterling. Here's an unbelievable sentence:
In court documents filed last week, Donald Sterling's attorneys said that "it was unclear at what point a medical examination ceased and a social interaction began, with the consumption of alcoholic beverages taking place."
OK, this is weird. I generally don't pop across the street for drinks with the doctor after a visit, but then again I'm not a billionaire. Billionaires live differently. Anyway, I'm having a hard time seeing how this should nullify the results of the medical examination. It's not like they were drinking alcohol before the doctors tested him. And yet:
A key part of Donald Sterling's legal strategy, Samini said, will be to argue that the findings of the first doctor, Meril S. Platzer, were compromised by her social interaction with the Sterlings after the exam.
The focus of the trial between the Sterlings narrowed on Monday -- Donald's mental competency is no longer specifically in question. Rather, the court will try to determine whether or not Shelly acted in accordance with provisions of the Sterling Family Trust in getting Donald to agree to the examinations.