Patrick Patterson, Raptors agree to 3-year, $18 million deal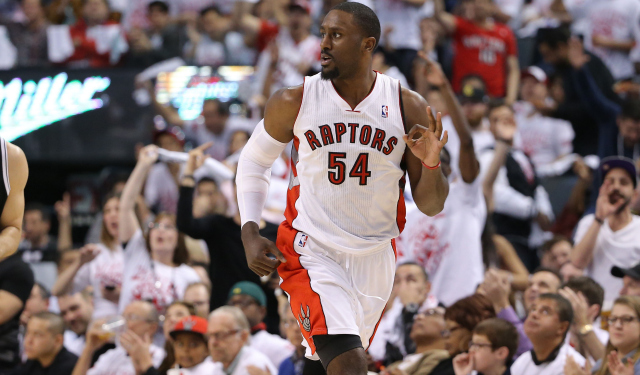 More Offseason Analysis: Coaching changes, news | Free Agency | Draft
Patrick Patterson has agreed to a three-year, $18 million contract to stay with the Toronto Raptors, according to ESPN's Jeff Goodman. He was a restricted free agent.
Patterson was a key part of Toronto's playoff push, arriving from Sacramento in a December trade that turned around the Raptors' season. He made 41 percent of his three-pointers in Toronto, providing some much-needed floor spacing at the power forward position. In 48 games with the team, he averaged nine points and five rebounds in 23 minutes per game.
While not much of a rebounder or rim protector, Patterson is a solid, smart two-way player and a luxury to have as a backup behind Amir Johnson. Considering how well he shot the ball, it's a mild surprise he didn't get a more lucrative or longer contract. It might have helped that he wanted to come back and build on last year.
"It was great here," Patterson said at his end-of-season media availability in May. "Developed strong relationships with the staff, the organization, my teammates, embraced the city and the fans. Overall I had a great time. Out of all the stops I've been to, Houston and Sacramento, this is by far the best."
Raptors general manager Masai Ujiri has thus far done a commendable job in inking Kyle Lowry and Patterson to reasonable deals. Let's see if he can do the same with backup point guard Greivis Vasquez, who is also restricted, and add another piece or two to the core.
Patterson confirmed that he'd remain in Toronto on his Instagram account.