Report: Thunder coach Scott Brooks meets with Pau Gasol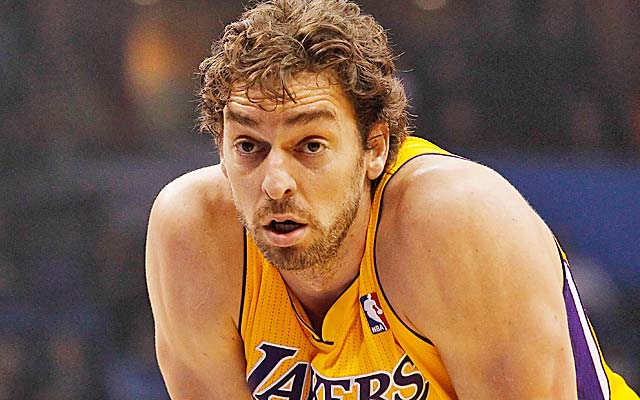 More Offseason Analysis: Updating Free Agency news | Top 40 free agents
ESPN reports that Oklahoma City Thunder coach Scott Brooks met with free agent Pau Gasol in Los Angeles on Tuesday, but that OKC's chances of landing the skilled big man remain remote.
Oklahoma City Thunder coach Scott Brooks met with coveted free agent Pau Gasol in Southern California on Monday, multiple league sources told ESPNLosAngeles.com, but the team quietly considers it a "long shot" to acquire him.

During Gasol's meeting with Brooks, according to a league source, the 13-year veteran peppered Brooks with questions about the quality of life in Oklahoma City and wondered aloud about leaving a culturally diverse city like Los Angeles for middle America.
via Oklahoma City Thunder's Scott Brooks meets with Pau Gasol - ESPN Los Angeles.
The Thunder have been pursuing Gasol for weeks, along with the Lakers and Knicks. It's widely believed that Gasol will follow Carmelo Anthony either to the Knicks under his former coach Phil Jackson or remain in LA with Kobe Bryant along with Anthony. The Heat have also made a strong push for Gasol but may not have the means to sign the former All-Star.
The Thunder are looking to make a substantial upgrade after last season's disappointing finish vs. the Spurs. The question is how much Gasol is willing to sacrifice in salary to join a contender.