Report: Hornets targeting Marvin Williams to replace Josh McRoberts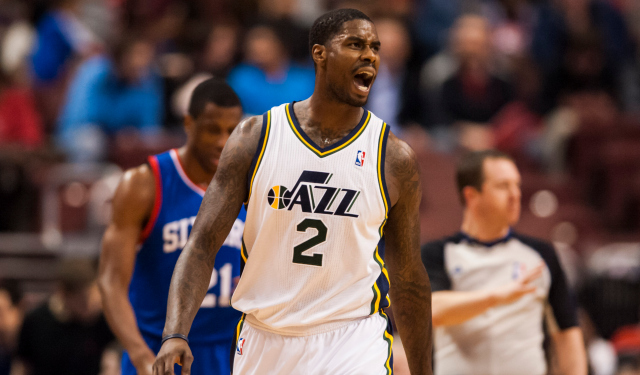 More Offseason Analysis: Coaching changes, news | Free Agency | Draft
The Charlotte Hornets want to sign free agent forward Marvin Williams to replace Josh McRoberts in their starting lineup, according to Yahoo Sports' Adrian Wojnarowski, who reports that the two sides "have discussed parameters of a deal, but no agreement is imminent."
McRoberts agreed to sign with the Miami Heat on Tuesday, and if the Hornets don't make another signing, they will probably have to start either second-year big man Cody Zeller or rookie Noah Vonleh. It is unclear if either one is ready for that yet, and neither can stretch the floor like McRoberts did. Williams can.
Williams shot 36 percent from behind the three-point line last season, which was enough for the Utah Jazz to start him at power forward instead of playing young bigs Derrick Favors and Enes Kanter together. At 28 years old, he knows his role in the NBA and doesn't take many bad shots. He averaged 9.1 points and 5.1 rebounds for Utah last season. Williams isn't nearly as versatile as McRoberts, and won't be asked to make plays like he did, but there aren't a lot of stretch fours who fit that profile.