Reports: Cavs pursuing James Jones, Mike Miller as they chase LeBron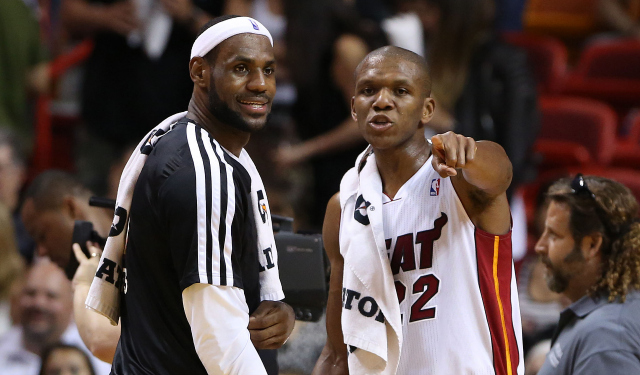 More Offseason Analysis: Coaching changes, news | Free Agency | Draft
The Cleveland Cavaliers are reportedly looking at signing Miami Heat free agent swingman James Jones and Memphis Grizzlies free agent swingman Mike Miller.
Sources indicate the Cavs are also in pursuit of free agent James Jones, who can stretch the floor--& just happens to be LeBron favorite.

— David Aldridge (@daldridgetnt) July 9, 2014
Sources: Cavs pursuing Mike Miller

— Chris Broussard (@Chris_Broussard) July 9, 2014
Hmmm! This is the same James Jones who LeBron James wanted to play more in the playoffs, isn't it? Fancy that. Oh, and this is the same Mike Miller who the Heat amnestied last summer, which James reportedly wasn't thrilled about? The same one James reportedly contacted last week about joining him if he left Miami? What a coincidence.
And the Cavs are reportedly going after Ray Allen, too? OK, sure.
It's funny to see Cleveland chasing the sharpshooters James played with in Miami, but it's hard to really knock them for it. The superstar knows the value of having reliable marksmen spacing the floor, and if the Cavs think getting guys he's comfortable with could help recruit him, why not? This is the best player in the world, and the Cleveland organization might as well try everything it can if it believes it has a real chance.