Report: Clippers, Cavaliers, Spurs among suitors for Anthony Tolliver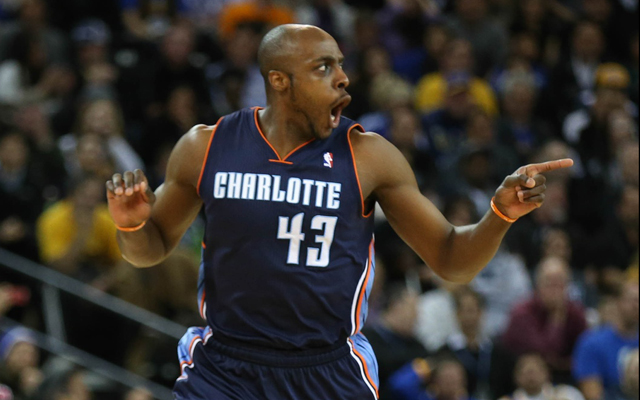 More Offseason Analysis: Updating Free Agency news | Top 40 free agents
RealGM.com reports that Hornets free agent forward Anthony Tolliver is drawing interest from big-name teams like the Los Angeles Clippers, Cleveland Cavaliers, San Antonio Spurs, and Washington Wizards.
Free agent Anthony Tolliver has been in substantial conversations with six NBA teams – including the Clippers and Cavaliers – as a stretch-forward addition, league sources told RealGM.

Tolliver has also received interest from the Detroit Pistons, Washington Wizards, Spurs and Hornets among other organizations, sources said, and teams expect a possible signing next week.
via Clippers Cavaliers Among Teams Interested In Anthony Tolliver - RealGM Wiretap.
Tolliver, 29, averaged six points per game last season shooting 102-of-247 from three for 41 percent and adding 2.6 rebounds in 20 minutes per game for Charlotte. He's a veteran floor spacer and can help any number of teams. If Charlotte loses Tolliver and McRoberts, even after adding rookie Noah Vonleh, they're going to be hurting in the frontcourt.
The Spurs are an especially interesting concept given how they use their bigs, while Washington could be despearate for shooters after the injury to Martell Webster and the explosion of Trevor Ariza's value on the open market.