Dallas GM: Mavs, Rockets discussing Chandler Parsons sign-and-trade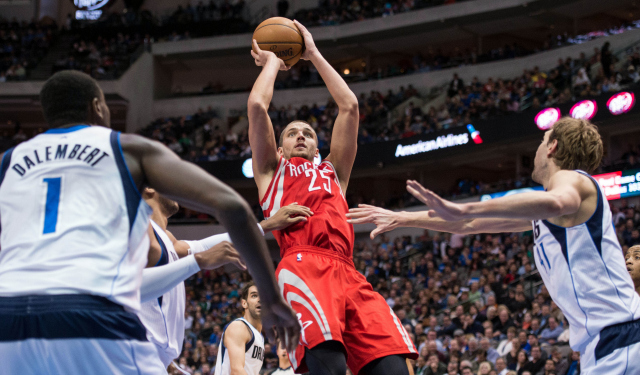 More Offseason Analysis: Coaching changes, news | Free Agency | Draft
Update: Not happening, reportedly. The clock is ticking for Houston.
---
The Dallas Mavericks and Houston Rockets are discussing potential sign-and-trade scenarios involving restricted free agent Chandler Parsons, Mavericks general manager Donnie Nelson told reporters on Thursday, via ESPN's Tim McMahon. The offer sheet Parsons signed at a club has not been submitted to the Rockets yet.
If Dallas sends Houston a signed offer sheet, the Rockets would have a 72-hour window to match it. As long as the offer sheet is not submitted, the teams can negotiate a sign-and-trade. It is unclear what Houston would want back for Parsons, but timing would be crucial. The Rockets have been trying to add another big name in free agency, and have spoken with Chris Bosh. The idea was to make that big splash, then go over the salary cap to retain Parsons, but the same thing could be done with a sign-and-trade.
As with most things in this free agency period, this all goes back to LeBron James. If James delays in making his decision, Bosh might keep Houston in limbo. This would give the Rockets incentive to make a handshake agreement with the Mavs to sign-and-trade Parsons. Houston does still have a few options here, but the whole market can change in a second with a James decision.